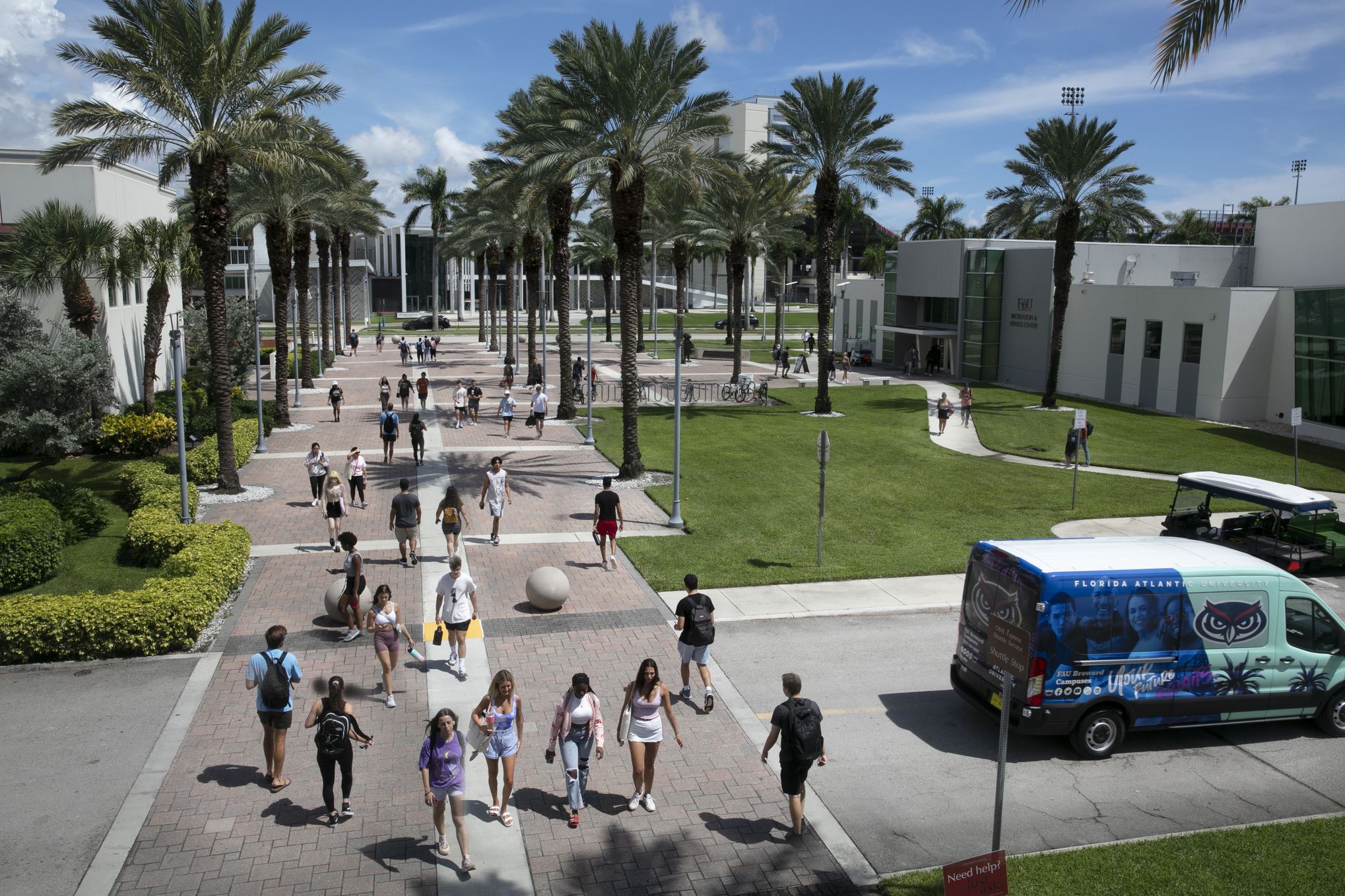 ---
Florida Atlantic University has officially welcomed the largest incoming freshman class in university history for the fall semester, totaling more than 4,350 students.
The average high school GPA for this historical first-time-in-college (FTIC) class of students is 3.85. This semester's class also has an average SAT of 1160 and an average ACT of 24.
FAU received more than 35,000 applications for the fall semester, with the total number of undergraduate enrollment at more than 23,000 and graduate enrollment at more than 4,700.
-FAU-